COMPLIANCE
Whether new or used all service rig parts and assembly units sold at Clay's Industrial Supply meet or exceed the National Safety Mark requirements.
Individual parts and components will have FMVSS (Federal Motor Vehicle Safety Standard) verification and approval.
We also comply with Canadian DOT (Department of Transport) regulations for all vehicle components.


Clay's Industrial Supply is committed to a strong safety program that protects its staff, property, and the public from harm and injury.
Clay's Industrial Supply endorses the values and safety protocols of the Alberta Forklift Safety Council (AFSC).
This reinforces and supports our core value statement – "Life is paramount and the safety and welfare of our employees comes first."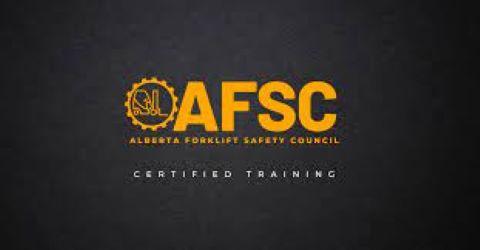 Clay's Industrial Supply is a proud member of the Canadian Association of Energy Contractors (CAOEC).
CAOEC is the trade association for the drilling and well servicing sector in Canada from coast to coast to coast.
Founded in 1949, today this association has five membership categories:
Directional Drilling
Land Drilling
Offshore Drilling
Service Rig
Associate
As a member of the Service Rig category, Clay's Industrial Supply cooperates to serve the interests of all the association members
by championing their responsible stewardship and long-term sustainability of the oil field industry.
Clay's Industrial Supply is in compliance with all API standards.
We manufacture our crown sheaves to API specifications and material traceability. All our drawworks parts are *MPI inspected.
MPI is a nondestructive testing (NDT) process for detecting surface and subsurface discontinuities in ferromagnetic materials and alloys.
During this process, our manufactured parts and components are inspected for micro-cracks and product-specific imperfections.
Drawworks parts are tested by industry engineers to verify single-line pull test requirements, this ensures that operational safety is sustained.
(*Magnetic Particle Inspection)